Aka Hamefura! Hamefura is a novel about Catarina Claes, a villainess in the game "Fortune Lover" who does anything she can to avoid her doom ending (being killed or exiled). It got an anime adaptation as part of the Spring 2020 lineup! Its second season has been announced to air in 2021. In addition to that, Hamefura is also being made into an actual game! This shows how popular Hamefura is! Impressive right?
For those who don't know what Hamefura is about, I will summarize it real quick for you!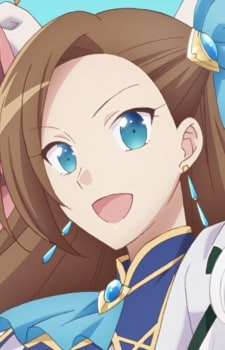 This is Catarina Claes, the protagonist of Hamefura and the main antagonist in "Fortune Lover".
In Hamefura, Catarina Claes has the soul of a 17 year old Otaku who has played "Fortune Lover" before. Having a lot of prior knowledge about the future that Catarina will face, she does her best to avoid Catarina's doom ending no matter what.
In "Fortune Lover", Catarina is the antagonist who tries to get in the way of the protagonist, Maria Campbell, from getting with the conquerable characters. She bullies Maria a lot and in the end she either gets killed or exiled.
However, everything changes when she befriends all the main characters of "Fortune Lover"!
If you're interested, check out the novel or the anime to find out what happens to Catarina! We also have a review of Hamefura written by Aiya, so you can check out her post for a better summary/review!
Thoughts:
Hamefura game! Hamefura second season! I'm so excited for it! Season one was super interesting and funny, I loved it a lot. I might actually go read the novel to find out what happens next…. The art is so cute and Catarina is so dense it's so funny.
I can't wait!!
---
Sources: CrunchyRoll and My Anime List