There are so many interesting anime collaborations every month, and we are here to bring to you our monthly collaboration post! Even if you can't visit these places, we hope you enjoyed looking at the images with us.
1. Mairimashita! Iruma-kun x Animate Cafe
Event Period: February 25 – March 24
Description: Who else is missing Mairimashita! Iruma-kun anime series? It's a good chance to see them again at this Animate cafe collaboration. There will be food and cute drinks, and each menu order comes with a random coaster from the 6 types in total. There will also be merchandise for sale featuring characters in newly drawn illustrations. (They are all so cute!!!)

Read our Mairimashita! Iruma-kun article here!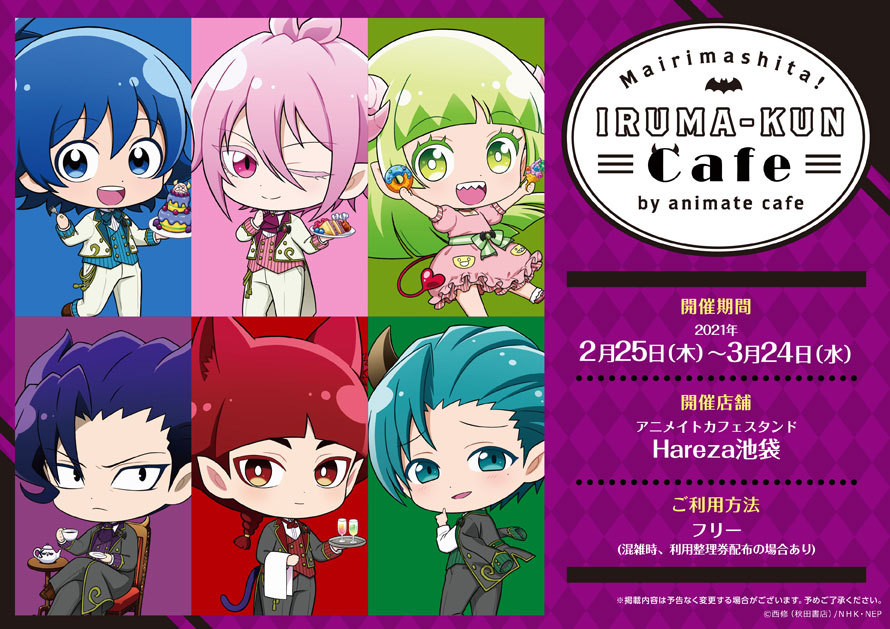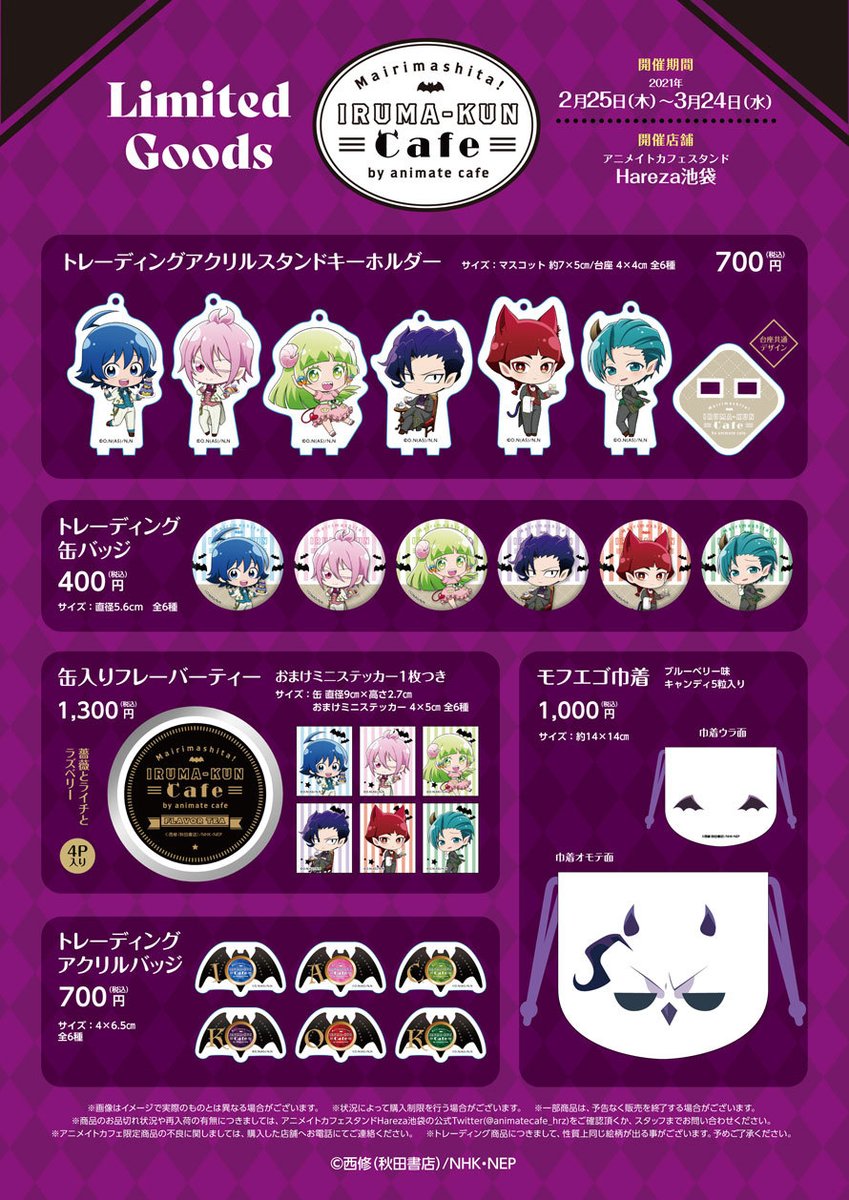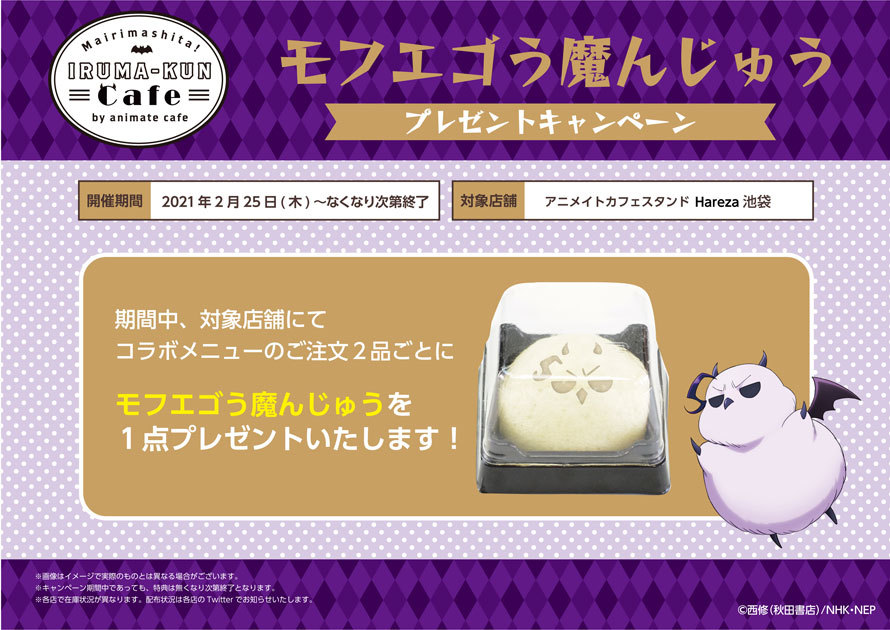 2. 2.43: Seiin High School Boys' Volleyball Club x Animax Cafe
Event Period: February 11 – March 18
Description: We have a cafe collaboration at Animax Cafe! There will be several menus and drinks featuring characters from the anime series. As for the drinks, you can order a cafe latte or cocoa, and it seems that it's random so hopefully, you get the character you want. Don't forget to check out the goods and merchandise at the cafe. Learn more about it on the website!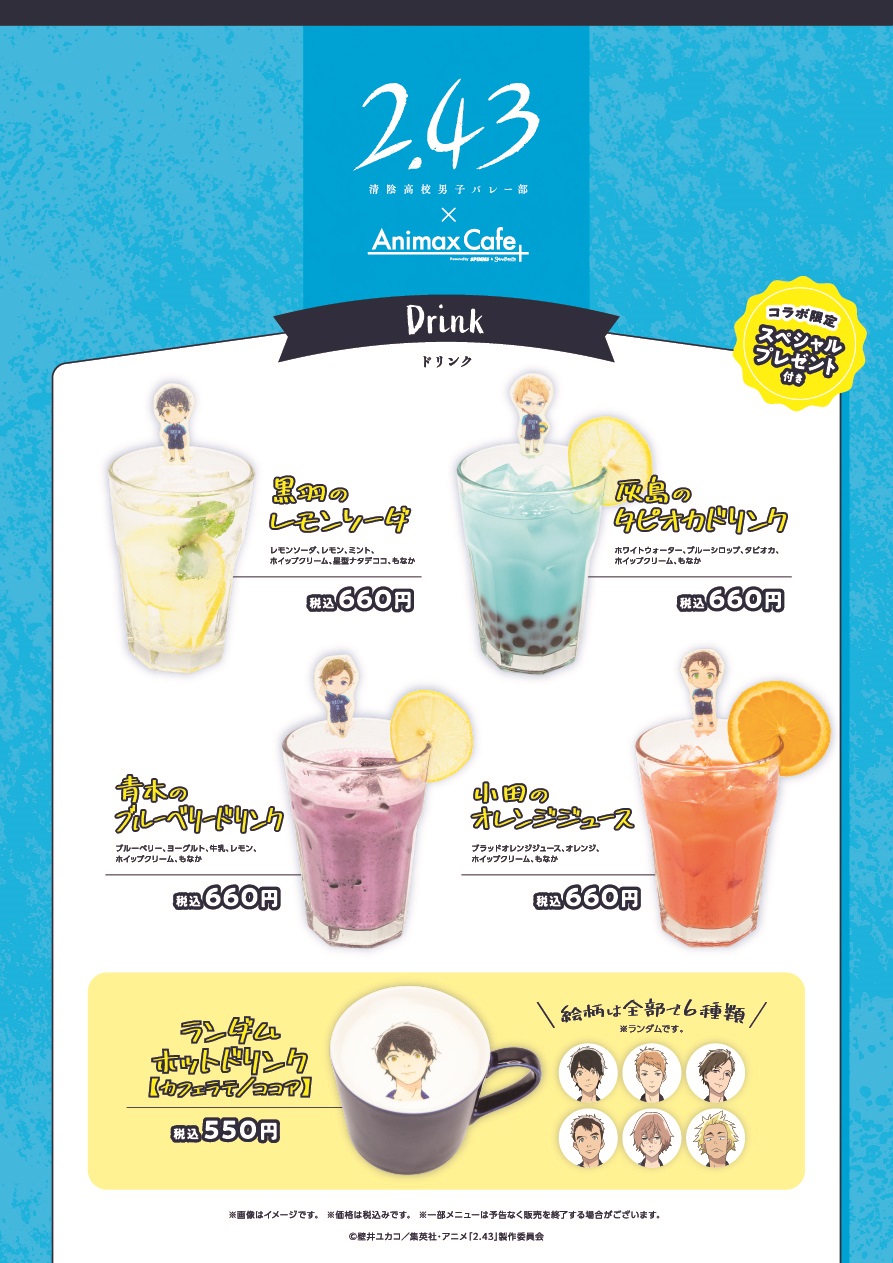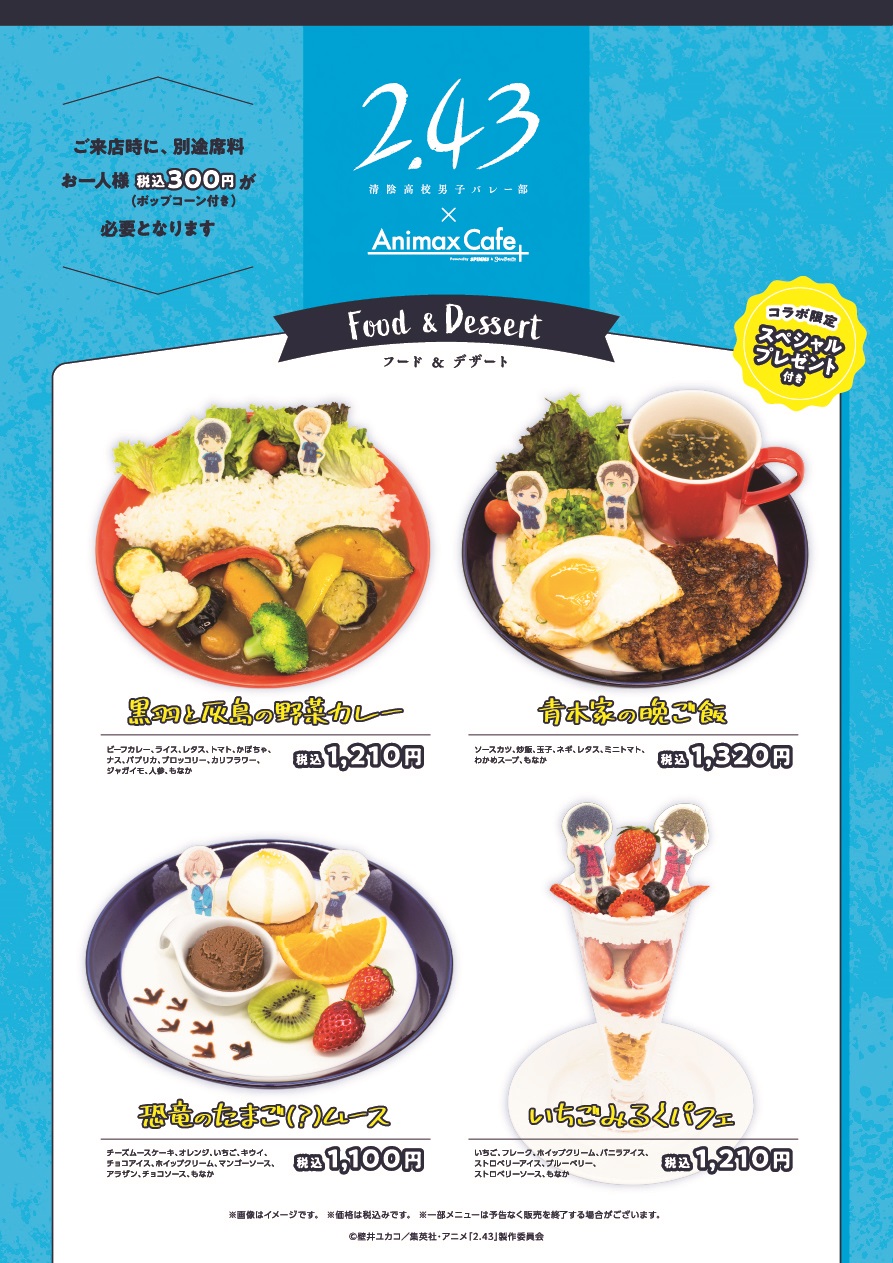 © Yukako Kabei / Shueisha / Animation "2.43" Production Committee
3. SK8 the Infinity x Animate Cafe
Event Period: February 17 – March 15
Description: I am enjoying SK8 the Infinity so far with Langa and Reki. Their relationship and chemistry is touching! The current event is a cafe collaboration where you can order drinks and dessert. There's also a limited White Day cookie set for sale. Come check out these cute merchandises of our favorite characters.

You can read our SK8 the Infinity article here!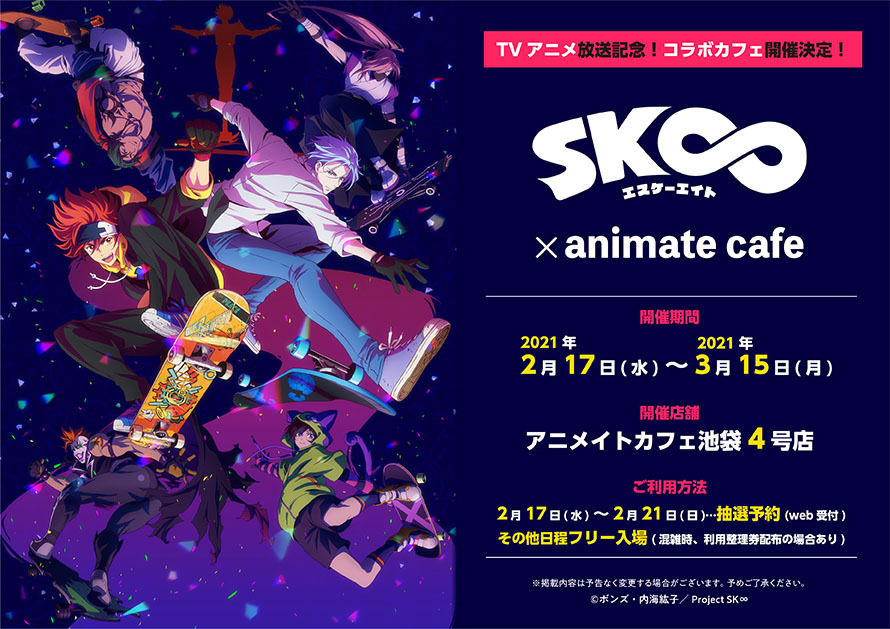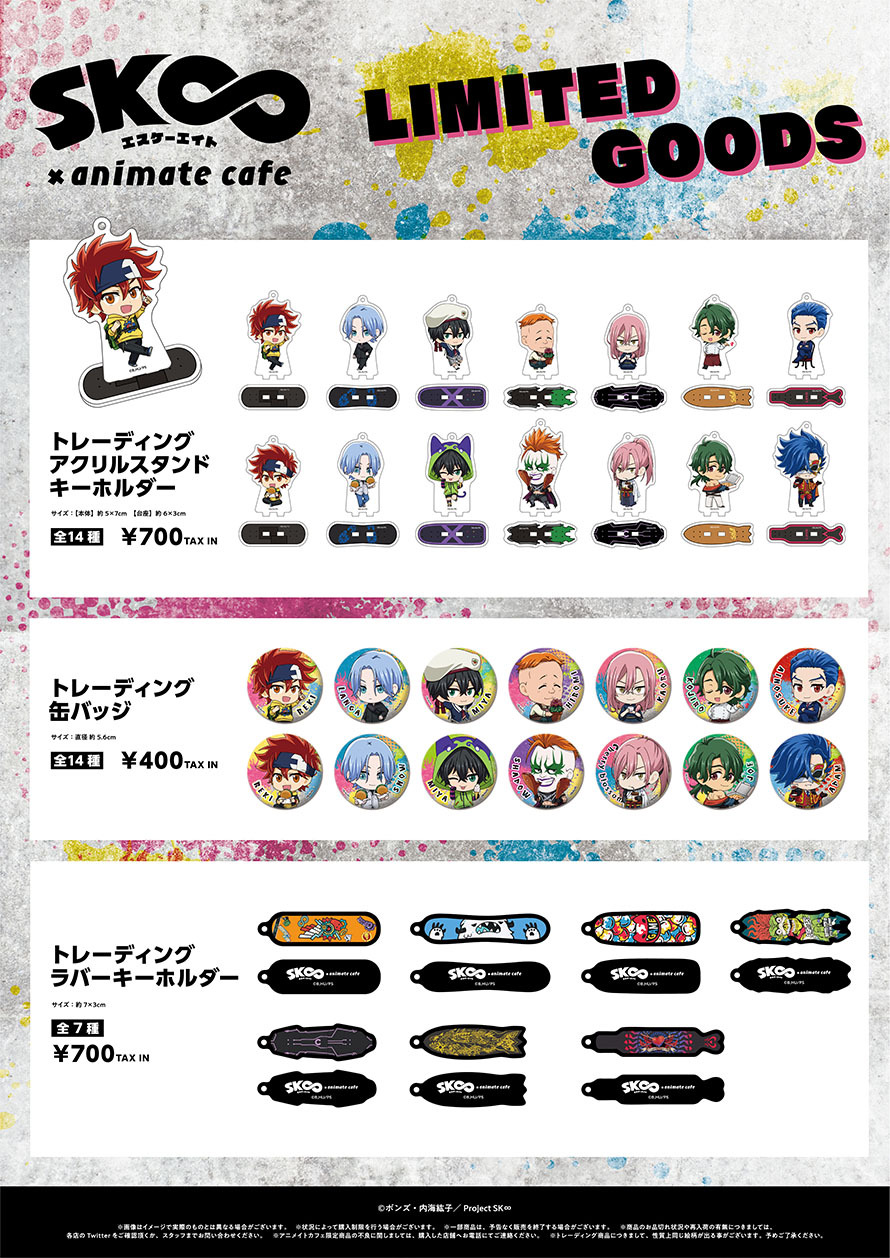 4. That Time I Got Reincarnated as a Slime x UHA Mikakuto Collaboration
Event Period: Starts on March 1, 2021
Description: Another collaboration with our characters from That Time I Got Reincarnated as a Slime! It is between the popular gummy candy Shigekix, and you can purchase at a supermarket nationwide.
5. Horimiya x Princess Cafe
Event Period: Ikebukuro building: February 18 – March 21, Osaka Pavilion: March 25 – April 25
Website: http://pripricafe.com/horimiya/
Description: Horimiya is a popular romance anime this season, and we can't get enough of their cuteness! Come check out their cafe collaboration featuring newly drawn illustrations of them in their maid and butler outfits. The cover illustration shows Hori and Miyamura in their outfits. There will be a different assortment of drinks and types of menus with characters on them. As usual, don't forget to check out the products of the franchise sold at the store.

Read our Horimiya article here!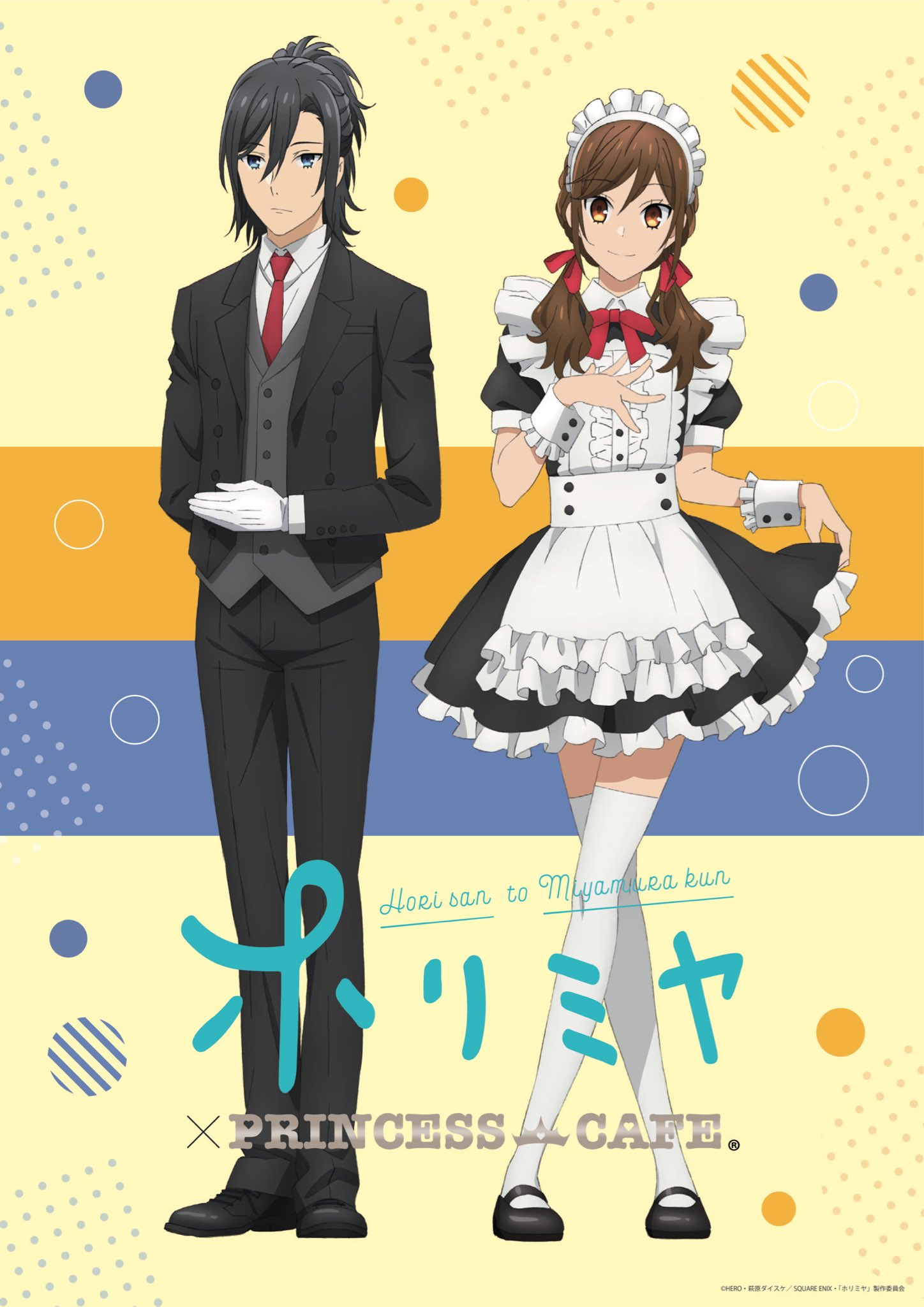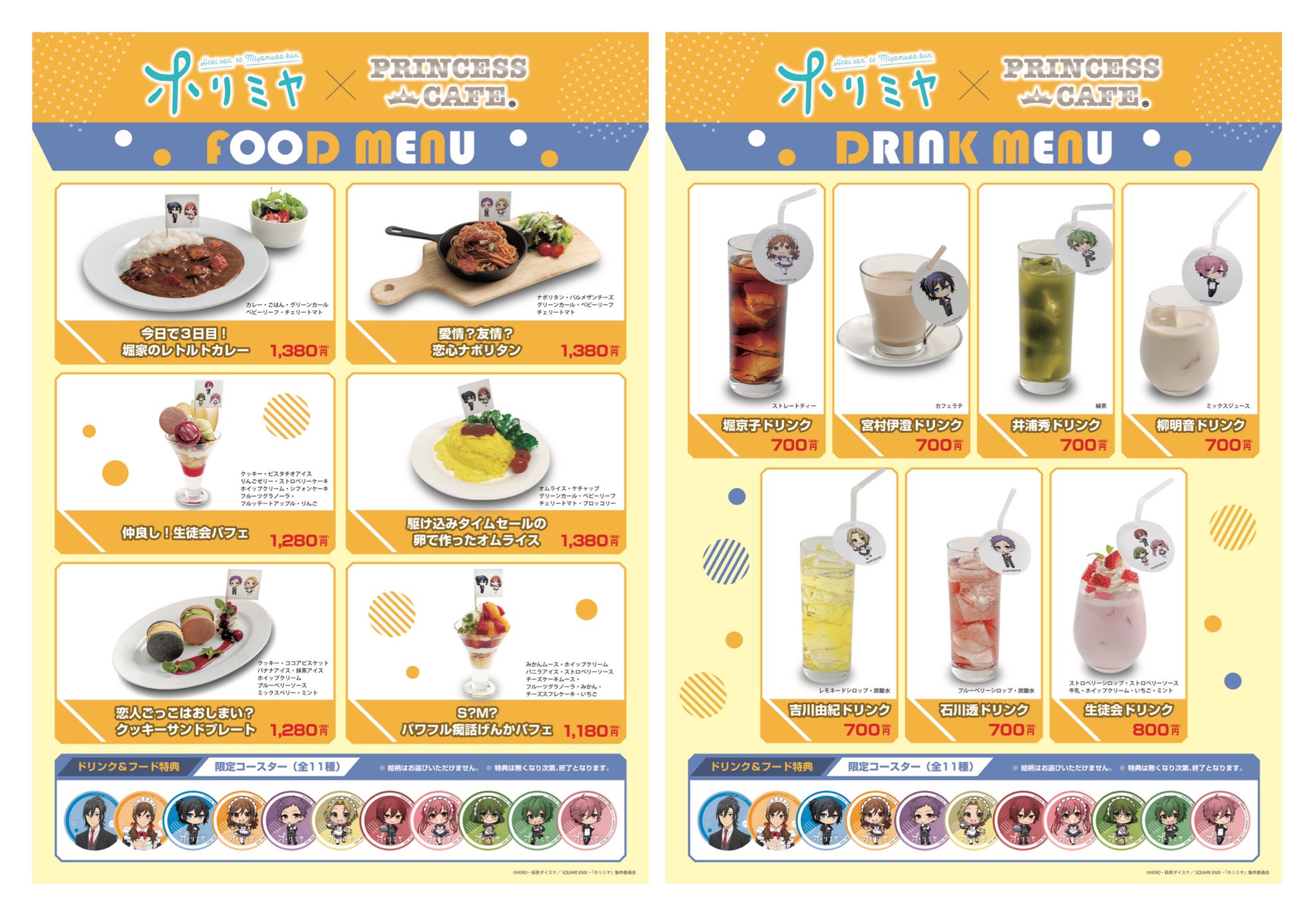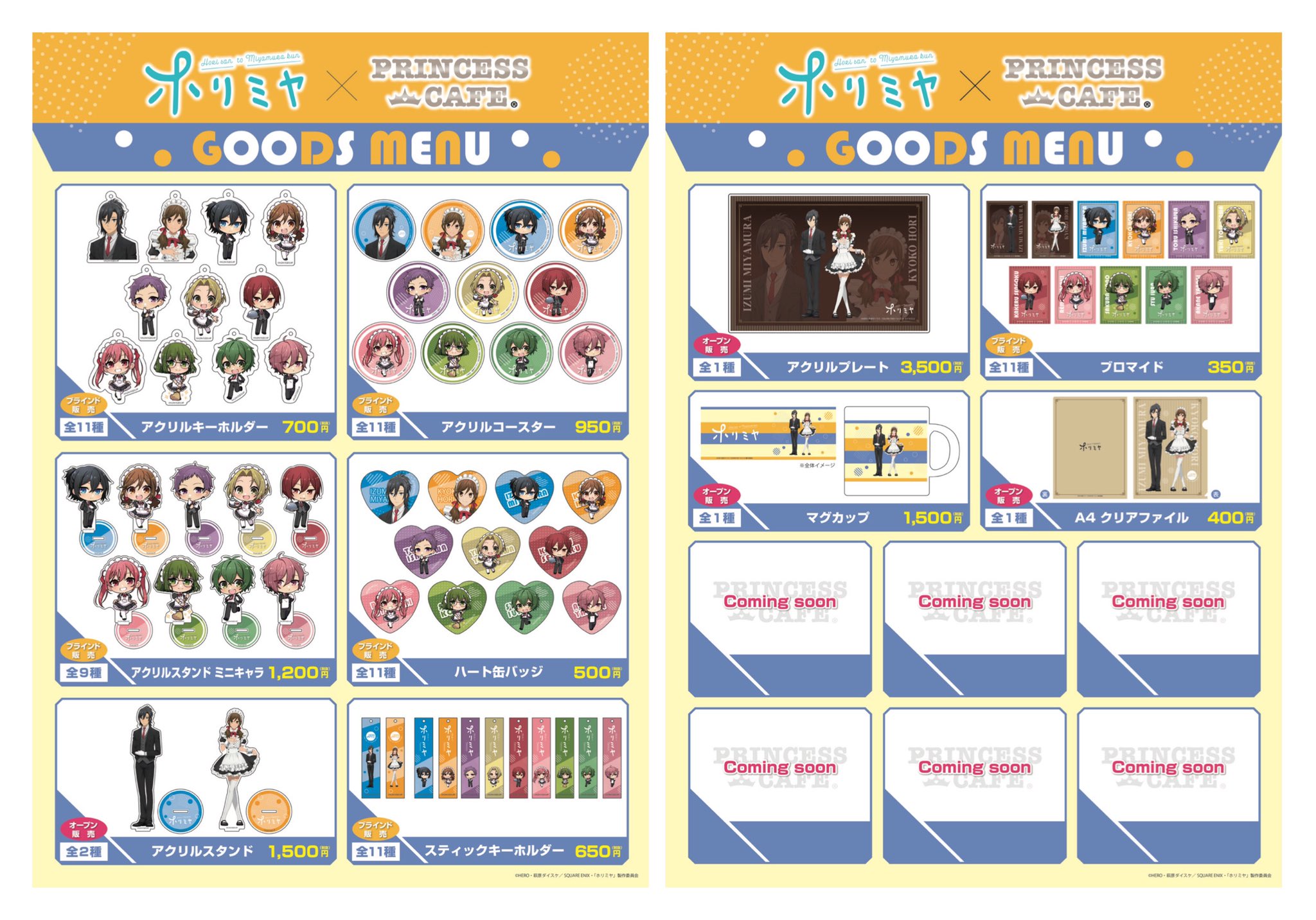 © PRINCESS CAFE .All rights reserved.
Check out more of our Anime articles here!