Since Horimiya is confirmed to get an anime in 2021, I think it's a good time to talk about this super cute series!
Horimiya is a shoujo manga that is about well….. Hori and Miyamura!
Horimiya is a manga written by HERO and illustrated by Hagiwara Daisuke. It's a manga adpatation of the 4-koma webtoon by HERO.
This series follows Hori Kiyoko and Miyamura Izumi and their story as they experience love despite being complete opposites of how the public sees them.
Hori Kyoko, a popular high school girl, is known to be very fashionable and pretty girl. However, when she's not out in public, she's described as plain. She is also in charge of doing chores and taking care of her brother as both her parents are often busy and not home often.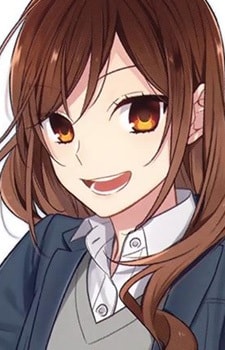 Miyamura Izumi is seen as a very quiet boy who often shies away from the eyes other others. However, nobody knows that he's actually trying to hide his piercings with his long hair and tattoos with his thick uniform no matter what time of year it is.
How will the popular and energetic Kyoko and the quiet Izumi write their love story? It's almost time to find out!
Thoughts:
I am super excited for Horimiya to finally get an anime adaptation! I absolutely love this manga and have been hoping that it would get an anime. And it's finally here!
I really recommend Horimiya to people who enjoy reading romance or just light hearted anime that will make anyone smile. Or maybe you're tired of the constant angst in other series and want to read something light hearted for a change. Well Horimiya is definitely one!
---
Source: Anime Corner Twitter