I'll start this post off by saying that this manga is amazing! It's super cute and funny. I really love this manga.
This manga is about a spy, who's code name is "Twilight". He was given a special mission to get close to a top official and kill him. However, that mission includes building a family. But he's given a week to do so?!
And so the search begins! He goes to the orphanage to adopt a child. However, the child he adopts isn't any normal child. She's an esper, a mind reader. So she can read all the thoughts going on in people's heads. And to make things even more complicated, the wife he picks up is a hitman?!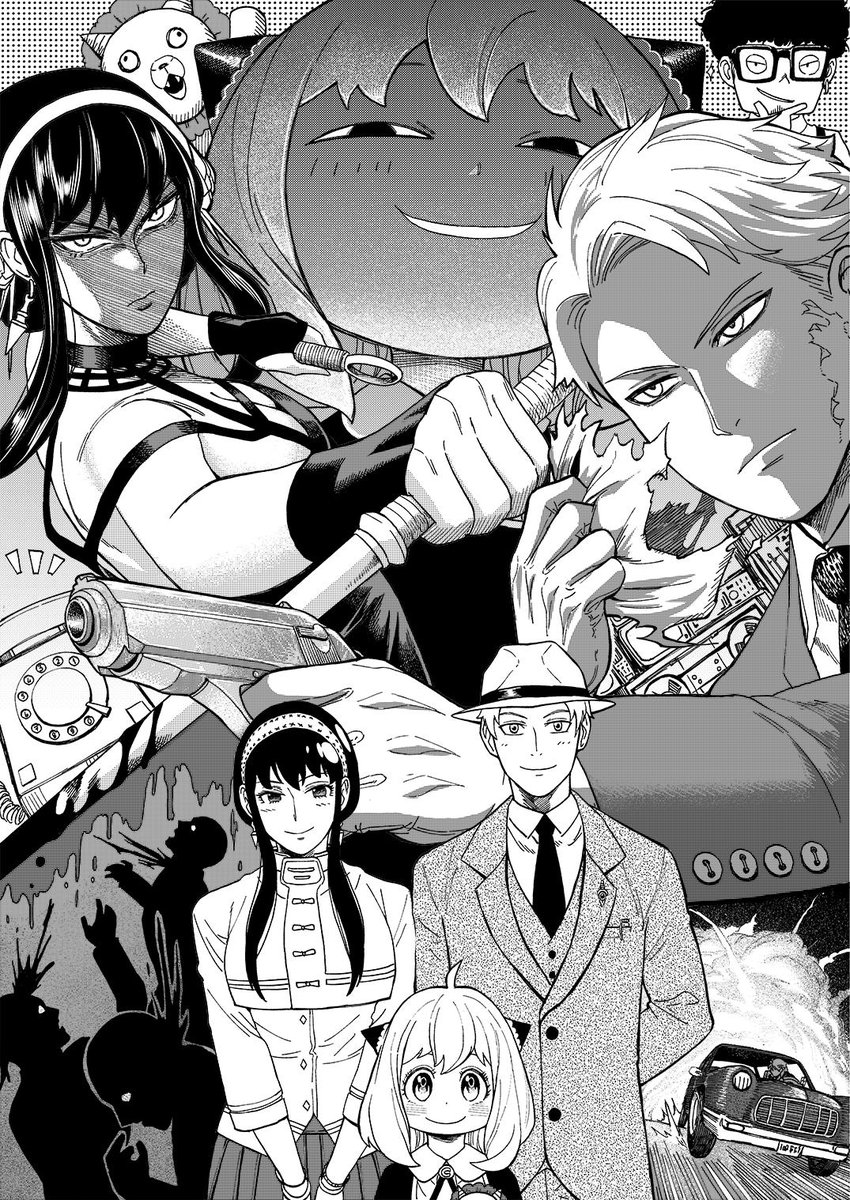 For her, she needed to get married in order to keep her job. For him, he needed to get married in order to send his daughter to school. Both of them have a reason to go into the marriage. But none of them knows each other's secrets. And if their secrets come to light, it may as well destroy the delicate balance formed by the family.
Thoughts on Spy x Family:
This manga really is a gem. I love how balanced the humor and action are. There are chapters that are super serious but then it's usually followed by some relaxing and humorous chapters. Anya, the vesper daughter, really adds comedy into this manga. Because her parent's don't know that she can read minds, her actions are very peculiar to them, but we can see all the thoughts running through their heads.
I also love how protective Loid (Twilight) and Yor (the hitman, "Thorn Princess") are of Anya, despite having just formed a family. This f"ake marriage" really brings out happiness within Loid and Yor.
I really really recommend this manga! The art is super good! Spy x Family really is a manga with a good combination of action and comedy that you wouldn't want to miss out on!