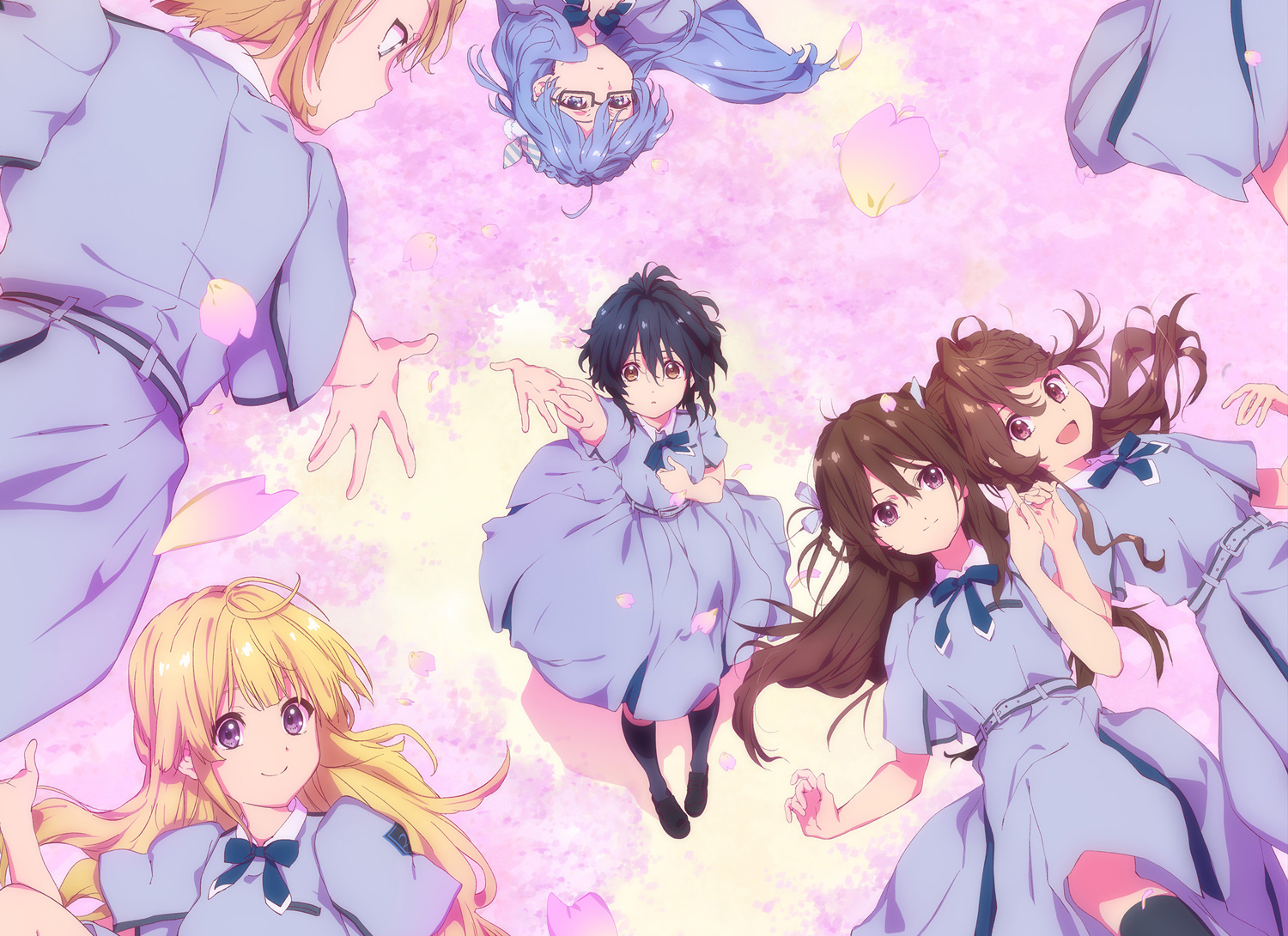 Synopsis:
Shy Miu Takigawa receives a letter notifying her that she's been chosen as a member of a brand-new, mysterious project. Summoned to a giant, top-secret facility, she finds seven other girls just as confused as she is. Once there, a major record label tells them the craziest thing – they've all been selected to form a new idol group. What's more, it'll be unlike any that the world has seen before!

Funimation
Review:
I personally haven't watch much girl group idol animes, but this one has caught my eyes. My first thought on this show was that it was going to be a typical idol academy type with performances, but 22/7 actually focused more on the individual characters story which was interesting. There's many suspicion in the beginning such as receiving mysterious invitation into an idol group, and this organization follows orders from the wall, who we had no details about who this actually was, and sounds very fishy already. But the wall seems to know about them very well because the orders it gave sometimes related to their characters darker past and seems they overcame it afterwards. In each episode we learn about the backstory of each character as well
Toda Jun's story was my personal favorite and was sad. Her story about being born sick and unable to make friends due to her condition whereas in present time she's really outgoing and active. Jun became good friends with Yu, a girl that shared her hospital room and was always looking into the positive side, but one day she moved out the hospital but…she didn't make it. T.T I guess she got her positivity from Yu, and looks into the brighter side of life.
I also love the few songs they performed, especially Bokuwa Sonzai Shiteinakatta. It's so catchy and touching! If you guys enjoy idol animes with stories in it, do check it out~ Thank you for reading ^~^
I do not own any images or video